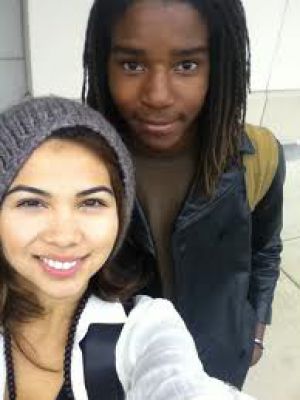 Hayley Kiyoko Alcroft
@Stella_EmO_RoCk
HEYYY
!!!
Ime: Hayley Kiyoko Alcroft
Rojena: 3. april 1991, Los Angeles, Kalifornija, ZDA
Poklic: Igralka, pevka, plesalka, glasbenik

I am Hayley Kiyoko Alcroft. You can call me Hayly or Hayley.
I translated ok? sem Hayley Kiyoko Alcroft.lahko me kličeš HAYLY ali HAYLEY. Tko zdej sm prevedla.

no pa pejt mal dol

please comment my pictures!!!!!!!!!!!!!!!!!!!!!!!!!!!!!!!!!!!!!!!!
(PS. SAM TOK TUT ČE MI NE VRJAMŠ DA SM TO JS NI MOJ PROBLEM)

I love
my best friend !!!
*************************************************************************
ƝƠ MƲƧƖƇ, ƝƠ DAƝƇ€ (HIP-HOP) = ƝƠ ԼƖƑЄ.! ♫♪ ♥☺
~.Łife is COOŁ so fuck The SCHOOL.~
....I LOVE HIP HOP.......
....I LOVE MUSIC......
....I LOVE MY BFF

music begins with DO RE MI,
worlds begins with A B C ,
and friends begins with U and ME!!!!!!!!
________________________________________________
I EmO and RoCk

◄◄ REW all good times
█▌STOP all the bad moments
► PLAY the lifeツ
►► FF sad moments
▌▌PAUSE & REPLAY funnyest moments




IME: Stella
PRIIMK: Yamada
STAROST:19 let

TELEFON:U. E.T.U.I.J.U,Ž.E.P.U. A.L. P.A. N.A. M.I.Z.
FACEBOOK:T.E N.E B.R.I.G.A.!.!
FRIEND:U.S.I. K.A. S.O. M.O.J.I B.F.F.-.j.i. p.a. š.e. k.k.š.n. s.e n.a.j.d.e.



No Music No Life!!
js na pixi-ne fejkaj-lahko dodaš bom sprejela
When i die i'm going to heaven because i spent all my life in hell.-true*
NO MUSIC -NO LIFE for me!

██████████ 1oo% eMo and RoCk



Dej to u svoj profi pa poglej kere barve dobiš pod komentarje.
-ČRNA Sovražim te !
-ROZA ušeč si mi !
-MODRA Fuul Bi bil s tabo !
-RDEČA Ljubim te !
-ZELENA rad/a te mam kot frenda
-BELA nč mi nepomenš
-ORANŽNA BFF
-VIJOLČNA (ne dam te vse mi pomenš)


igram v večih filmih npr. lemonade mouth, Wizards of Wavrely Place in Scooby Doo

SEE YOU!!
O meni
Hayley Kiyoko Alcroft
ženska
24 let, Los Angeles, Californija, ZDA
Interesi
glasba

use razn metal!!!

filmi

USI

tv serije

ncis,......

hobiji

chat,computer,dog walking,assembling new songs.....
Še več
hrana

pizza!!

barva

all except brown, gold and silver

živali

all

ne maram

school

ime šole

mesa high school,BUT I DO NOT KNOW WHY SO CALLED!!!

naj prijatelj na Igre123

EVERYBODY

vzorniki

JB,sely,demi,miley,usher.....

u152803
ahahahah dej mi povej kako da je možno da Hayley Kiyoko Alcroft zna slovenskoo?? x'D sej nevem glih kdo je sam mi je pa tok jasn da maš čist zlagan profil - vidi se na 5o kilometrov lool ahahaha x'DD sej zarad mene maš lahko fejk profil sam se pol vsaj mal bolše zlaži hahahahhahaha o faak ej ker folk je tle na igrah :'DD
04. oktober 2013
u71779
in ti mislš d si Hayley Kiyoko Alcroft ?
25. junij 2013

hahahaha heii
22. avgust 2012
u71300
ojla
23. april 2012

07. avgust 2011

dejte kkšne komentarje men je fuullll DC
06. avgust 2011
u33686
yes me to....
13. julij 2011
u33686
da me nebi klicala ele.......
zto kr mi ele ni blo šeč!!!
13. julij 2011

jaja sej jih bom no pauley (veš kaj...
klicala te bom Ele)
kr sm na tvojm profilu vidla d si si že dvakrat ime spremenila Ela zakaj si si spremenila ime??
13. julij 2011
u33686
ok!!!!!!!!!! I love you sister!!!!!!
dodej kkšne frende an...
13. julij 2011

Uporabnik še nima komentarjev. pliss da jih date.
23. junij 2011