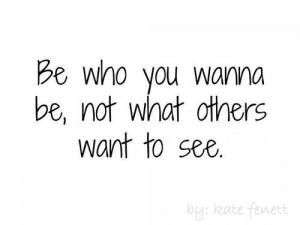 The choosen one
@Mrs.Awesome.
DREAM BIG OR DON'T DREAM AT ALL.
I♥ANIMALS: najino risanje je prou neki najboljšga na svetu!


The name is Dazzling spirit of phoenix, but you can call me Pepito:*





Life is beautiful if you choose to see it.





Captain Jack Sparrow (the wisest man on earth!): The problem is not the problem. The problem is your attitude about the problem. Do you understand?

ツ ツ ツ ツ ツ ツ ツ ツ ツ ツ ツ ツ ツ ツ ツ ツ ツ ツ ツ ツ ツ ツ ツ
ツ ツ ツ ツ ツ ツ ツ ツ ツ ツ ツ ツ ツ ツ



Darkness comes and goes.
Learn from yesterday, live for today, hope for tomorrow.
If you fuel your journey with the opinion of others, you will run out of gas.



You were given this life because you are strong enough to live it.
The moment you give up is the moment you let someone else win.
Dream it, wish it, do it!
Don't ruin today by worrying about yesterday.
Don't be afraid to fail. Be afraid not to try.
Don't let small minds convince you that your dreams are too big.



If your dreams don't scare you then they are not big enough.
Follow your dreams. They know the way.
Tears don't mean you'e losing.
Love yourself, you're beautiful.



If you keep on believing the dreams that you wish will come true.
Maybe it's not only about the ending. Maybe it's also about the story.
Once you choose hope, anything is possible.
Don't forget to smile.



You must go far to see how far you can go.
Mistakes are proof that you are trying.
If you can dream it you can do it.



Don't follow a path, make your own.
Life is BE YOU - tiful, so don't let anybody make you think otherwise.



Stp worrying about pleasing others all the time, do more of what makes you happy.
Your life is a product of your thoughts, what you think about all day becomes the basis of your life.
Live in such a way, that if someone spoke badly of you, no one would believe it.
ツ ツ ツ ツ ツ ツ ツ ツ ツ ツ ツ ツ ツ ツ ツ ツ ツ ツ ツ ツ ツ ツ ツ ツ ツ ツ ツ ツ ツ ツ ツ ツ ツ ツ ツ ツ ツ

Take a chance, you never know what might happen.
Bring the action!





Ride the energy of your own unique spirit.

O meni
The choosen one
ženska
23 let, ne povem :P
21.03.1998
Interesi
tv serije

The vampire diaries, Supernatural, How I Met Your Mother, Psych

hobiji

changing the world
Še več
hrana

jagode z nutelo

barva

Rdeča.. al pa bela..

živali

vsi bitja smo eno

naj prijatelj na Igre123

✝✝ Dєαтнcoяє ✝✝

vzorniki

Elijah Mikaelson, Barney Stinson, Damon Salvatore, Klaus Mikaelson

And I Just Need Somebody To Loooooooveeeeeeee!!!!!
14. november 2011

why not you what? xP
14. november 2011

Why Ohh Why Tell Me Why Not Me
14. november 2011

nooooothin
14. november 2011

whaaaats uuuup
14. november 2011

Helouuu
13. november 2011

Hello Mate!!
13. november 2011
u56156