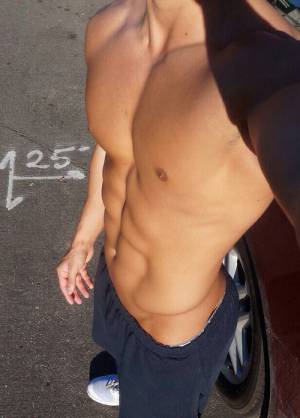 ♡ him.
O meni
ℬaявaяa
ženska
20 let, εϊз
25.10.1999

joulou watevr tankju hhahahah now she is laughing at me
23. november 2014

uhg, sorry, im so emberesd. hahahhaha
but u know me. *proud*
23. november 2014

ksenjaaa <'3 jelloo pengwin moj
not šur if ju remember but i dont give a fuck.
22. november 2014
u178956
Yah its ugh so stupid am i wrong meiby?no xđ why? c": what is one class older than u or what? Ugh. Mah mene tak ni nic vec gor lajf u kurcu ;D but still miss ya. ♡ Omg omg ka pa ko sm uciri ko je blo late night shooping u celu vidla cist isto punco ko jo ma na profilni *_______* pac lasi - pink -*0000*- , bulerji, ono punk al neki and it was just waw *______*
22. november 2014
u178956
Človek profilna, profil woah *_____________* where d'fuck are u? I missing u ok. Btw okay u r profile is so true c": c'mon punco ma? Fuck u luka-.-" barbara is here are u blind or something? <----- tell this to him ok.
<3
22. november 2014
u169268
OH MY GAWSH R U EVEN BREATHING ANYMORE? LIKE WOW I AM NOT *tries to breathe just to make sure here* ANYWHOREEEEE ILOVEURPROFILEEEEEE:$$$$
15. november 2014
u178956
Hej srce <3 pac da se lahko menma po fejsu ko si ga bom naredla pa to sam jst se zarad lajfa pa use brisem<3 u can forget about me a wont be mad (: well goodbay my heart :*
12. november 2014

hrana je vedno dobra odločitev hahaha
11. november 2014

sorry,porabla za mafin haha
sj lačna nism hahaahah
11. november 2014
u177591
LOF JU<333
11. november 2014
u177591
Barbara<33333333333333333
Thank you darling<3333
11. november 2014

js mam pa celih 80 centov #proud<3 hahah
10. november 2014

pol bi mi dala denar -.-'' haha
10. november 2014

thnx <33
10. november 2014

škoda
09. november 2014

da si mi dala denar *0* *$*
09. november 2014

sj sanjam hahhaha
08. november 2014

dj mi denar pa pridm haha :3
08. november 2014

povej kam pa pridem haha
08. november 2014