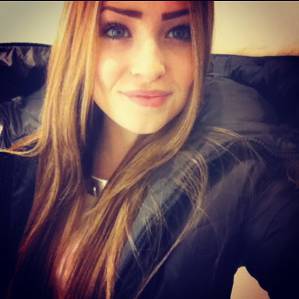 i'm Football Girl .. i'm 14
#
SWAG

*Ja kad zajebem, zajebem do kraja

*Ako u raju nema čokolade,ja ne idem!
*WTF = Where's the food? =)
**PAČ SM ZALUBLENA ! IN TO FULL are u mad ? stay mad !
ne fejki slik jst gor !

☺☻♥♠•◘○♂♪♫
♥I see with you.I see beautiful world and you!
♥I give you my heart and you break it but i stil love you in little peaces!
☺☻♥♠•◘○♂♪♫


4 My favorite videos ♥
DOUGIE


♥

♥

♥










































http://www.youtube.com/watch?v=81FuwjOdcUU&feature=plcp









♥


Teach me how to dougie !♥


*Justin has changed But no he didt changed but he grew up
Matures His voice had changed Now its even more magnificent Some cant reconcile with the fact that he would never be that sweet little boy with Biebericom Ill love him even if it was ugly as toasted coconut with wrinkles His personality is special Beautiful In my opinion he is the only person I can admire from day to day never give up in it u know how its called
#ProudBelieber*
O meni
♥ • AnaBella • ♥
ženska
27 let, Bieberland Canada-Stratford
Interesi
glasba

Justin Bieber , Rihana, Lmfao , Pixie Lott, Iyaz ,Jasmin V. , Jessie-j , Lady Gaga, Beyonce , bruno mars, Selena gomez, Usher; David gueta ,

filmi

Never Say Never -(justinb.) titanic and twiglight

tv serije

/

hobiji

odbojka,nogomet, gimnastika,
Še več
hrana

sladoled, čokolada....

barva

bela,modra, vijolična

živali

Kužkiii **

ne maram

kače, ščurke, podgane, žabe, netopirje ....

ime šole

I was born to be a #belieber !

naj prijatelj na Igre123

HelloKittttty* ...Smiley Naja ♥ ...Lollypopček*♥

vzorniki

Justin Bieber, Beyonce ........