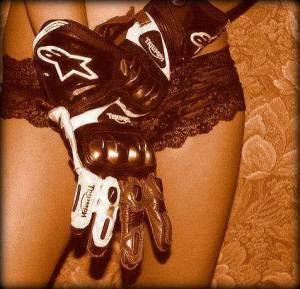 Love me like you do.. :)
@lubenica:)
Friends are like BOOBS. Some are BIG, some are SMALL.
Some are REAL, some are FAKE.
...and they are close to your heart


Happiness can be found, even in the darkest of times,
if only one remembers to turn on the light.


If you don't have a smile,
I'll give you one of mine.


If you don't do stupid things while you're young,
you'll have nothing to smile about when you're old.


Live simply.
Dream big.
Be grateful.
Give love.
Laugh lots.


When life gives you a hundred reasons to cry,
show life that you have a thousand reasons to smile.


Ne reci,
samo pokaži.
Ne govori,
samo naredi.
Ne obljubljaj,
samo dokaži.


Don't chase people; be you, do your own thing and
work hard. The right people who belong in your life
will come to you, and stay.


When I look into the eyes of an animal, I do not
see an animal. I see a living being. I see a friend.
I feel a soul. -A.D.Williams


A dog is the only thing on the Earth that loves you more
than he loves himself. -Josh Billings



Don't stop....look forward


SEXYYYY *_*



...I love motorbikes *_*






..and cars..
O meni
Love me like you do.. :)
ženska
24 let
Interesi
glasba

Use razen jazz, rap, opera, klasika...

filmi

Fast&Furious, Pitch Perfect, Divergent, The fault in our stars :$

tv serije

Grimm :$

hobiji

Kolesarjenje, motociklizem, tek na smučeh, živali, jahanje :) ..pa fuul rada pišem poezijo, verze :)
Še več
barva

Pinky, črna, turkizna..

živali

Useeeee!!! ❤

ne maram

Hinavcev, lažnivcev, zahrbtnežov, samoušečnežev

ime šole

Gimnazija

vzorniki

Shailene Woodley
Kontakt
skype

Mogoče povem, če me klikneš :)

thanks
02. november 2015

Beautifull!!
02. november 2015

what?! haha jaoo
07. maj 2015

And you like sex...
07. maj 2015

tnxx
30. april 2015

Dobr profill
30. april 2015

hehe huala
15. april 2015
hud profil *__*
15. april 2015

hvala
11. april 2015

lep profil
11. april 2015

Hvala
20. marec 2015

lep profil
20. marec 2015
u191031
sexyy muccika
17. marec 2015

hvala
16. marec 2015
1. komentar + lušna
16. marec 2015