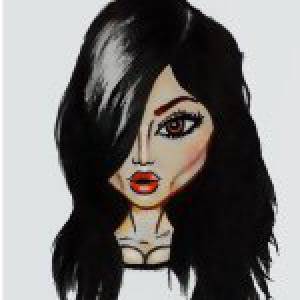 Kylie Jenner
@KylieJenner
Hello,
my name is Kylie Jenner and I'm 18 years old. Yes, this is real/
offical account by Kylie Jenner. Yes, I have my lips plumed with the surgery. Please don't ask me that anymore cuz' it's annoying. Thank you!

Photos:




I miss my blue hair


Bye,

XOXO,

Kylie <3

O meni
Kylie Jenner
ženska
22 let, Calabasas, California
10.08.1997
Interesi
tv serije

Keeping up with the Kardashians

hobiji

Modelling, being crazy with ma' sis'
Še več
hrana

French fries

barva

Blue

ne maram

Haters

ime šole

/

vzorniki

Me- daah

Kylie I'm your biggest fan.
https://www.google.si/search?q=kylie+jenner&rls=com.microsoft
l:IE-Address&source=lnms&tbm=isch&sa=X&ved=0ahUKEwiP1MWHi_jMAhWLPxoKHfJSCLMQ_AUIBygB&biw=1280&bih=814#imgrc=yMc5HGf57wR4JM%3A
26. maj 2016

KYLIE!!!!!!!!!!!!!!! I LOVE U! <3<3<3<3<3
23. april 2016

BTW:
I don't understand a thing you say so please say it in English or not at all.
13. julij 2015

Look: I don't care what you think about me and this profile. If you think this profile is fake, than that's your problem not mine. I only respond to nice comments from my lovely fans not from you ugly haters. Just to let you know it can happen very soon that I'm no longer going to respond to your friend requests and messages. Oh, sorry, it happened allready. I'm responding only to nice comments/messages and deleting hate comments and not responding to friend requests from haters and messages.
13. julij 2015
u90982
sory i dident mean any harm btw good show i lovet i watch it on E
08. julij 2015

My page is translated. If you have any problems, than go fuck yourself
08. julij 2015
u90982
okayokay btw are you on the tv THE KARDASIANS
01. julij 2015