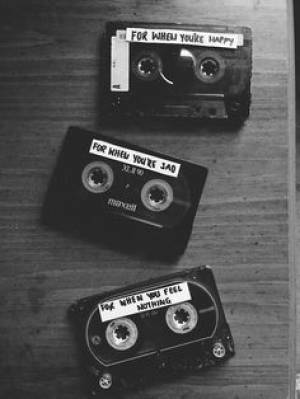 Guns n roses †
@Guns n roses †
Hi,baby!
I am different than you.
No, wait I'm not just diffe
rent,I'm psycho.
Don't like me great I don't care



Band obsessed- don't believe me?
Than just ask me whatever you want to know about the band member or band and I will tell you all history about him or them.

Oww wait I forgot to tell you that I am obsessed with series.
✞ american horror story
✞ the walking dead
✞true blood
✞ vikings
✞ hemlock grove
✞ dracula
✞ Z nation
✞ iZombie




" Stand up for what you believe in, even if it means standing alone…"
― Andy Biersack

"The only certainty is that we never know what tomorrow holds. We live for today, life is short, so let's enjoy together while we can"
― Jinxx

"Life is good, life is great.
Always love and never hate.
Break the rules, stand apart.
Ignore your head, and follow your heart."
― Ashley Purdy

"Follow your heart and chase your dreams until you catch them. Negative people who say you can't do something are only speaking for themselves."
― Jake Pitts

"If you dont like music, theres something wrong with your face."
― Christian Coma



"Can we lose our minds, and call it love for the last time."
― Pierce the Veil

"Sometimes I wanna kill, sometimes I wanna die, sometimes I wanna destroy, sometimes I wanna cry; sometimes I could get even, sometimes I could give up, sometimes I could give, sometimes I never give a f*ck."
― Guns N' Roses

"You're always pushin, shovin
Satisfied with nothing
You bitch you must be gettin old"
― AC/DC





●●●●●●●●●●●●●●●●●●●●●●●●●●●●●●●●●●●●●●●●●●●●●●●●●●●●●●●●●●●●●●●●●●●●●●●●●
Prolog:
''Samo en korak še te loči in vsega bo konec''
Na nikakršen način se nisem mogla znebiti glasov v glavi,a po eni strani so imeli prav,če zdaj skočim se bom rešila vseh bolečin in težav,ki sem si jih nabrala.
Zakaj se to dogaja meni? Zakaj sem to storila? Zakaj sem se sploh rodila? Vsa ta vprašanja so se mi rojila po glavi,čeprav nočem umreti bo to najboljša rešitev za vse.
Zaprla sem oči in globoko vdihnila nato pa naredila drobcen korak,zaradi katerega sem zgrmela čez prepad,a v istem trenutku me je nekdo prijel za roko.
Bila sem ga vesela bol kot kadar koli prej,a upanje,da bom vstala živa se je razblinilo v trenutku. Začela sem mu polzeti iz rok...
●●●●●●●●●●●●●●●●●●●●●●●●●●●●●●●●●●●●●●●●●●●●●●●●●●●●●●●●●●●●●●●●●●●●●●●●●
link: http://www.igre123.com/forum/tema/triangle-fanfiction-andy-biersack-and-oli-sykes/103774/

O meni
ženska
19 let, oliver's bed
Interesi
glasba

metal,heavy metal,Doom Metal,Black Metal,Thrash Metal,Death Metal,Power Metal,Brutal Death Metal,Progressive Metal,Groove Metal,Grindcore,Metalcore,screamo,emo,Midwest Emo,Rock,Alternativni rock,Art rock,Glam rock,Hard rock,Psihedelični rock,punk rock,rock n roll,classic rock, Garage rock,punk,Proto-punk,Anarcho-punk,Garage punk,Gypsy punk, Horror punk,Hardcore punk

filmi

horror *-*

tv serije

American horror story

hobiji

drawing,sleeping
Še več
hrana

pizza

živali

cat
u222417
lep profil
01. junij 2017
najs profil c:
05. maj 2017
u215961
lep profil <33
08. januar 2017

BMTH
Oliver is pure perfection. Kere so ti pa najljubše pesmi od njih?
08. oktober 2016
u208800
A poslusas tud bring me the horizon?? Heh?
Pa hud profil!
11. april 2016


lep prufil<3
27. september 2015

nejm <3
25. september 2015

haay psyhica....super profil......
25. september 2015
its not working
25. september 2015
u199721
Melissa sem (:
25. september 2015
u199721
Pogovarjam se... Smem vprašat kako ti je ime?
23. september 2015
u199721
Bo. Kaj počneš?
23. september 2015
u146515
a si ti fujoshi?
22. september 2015

vsaj o nečem se strinjama
22. september 2015

sej sma se dans zmenle. jst mam sivo ti pa črno-modro
22. september 2015

nejm+profil*-*
22. september 2015
u146515
u199721
Kako si?
21. september 2015

glede tega se mi ni ta prepirat. 50- 50 plus tega ti kr mej pesovo jopo ta drga je moja. tak je svet nika.
21. september 2015