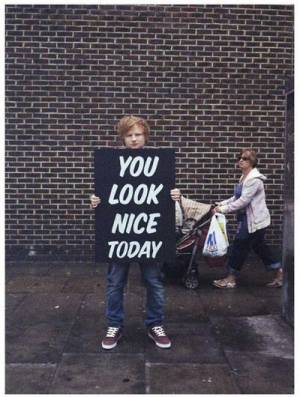 hey m8. I hope you are gr8
goddamn a lot thing aboat me:
(hope y'all enjoy it)
1
.wanna be youtuber sooooo freaking bad
2.curse in real life as much as PewDiePie in his videos
3.have taitanium rod next to my spine
4.full time fan girl
5.can't stop watching youtubers
6.#thedress is gold and white
7.blue eye, dimples on my cheeks- jep thats me
8.spend most of my life on YouTube

9.cry while reading the fault in our stars (let's be real who didn't)
10.wanna play minecraft
11. wanna be gamer
12.hate when enyone ask me what am I gonna be when I grow up- I'll be a minion
13.wanna have tattoos (a lot of them)
14. hate real world
15.still love TRXYE
16.use a lot of #
17.#hastage
18.can not dance

19. Love Connor Franta even dou he came out.
20. 1# sheerio
21. my last words:what's the wifi password in heaven?
22. a lannister always pais his debts
23. geek

MY NEW YEAR resolution:
bring back the word snazzy


if you Find mistake TELL ME!

have a nice day m8

O meni
Evelyn Salvatore
ženska
22 let , winterfell
Interesi
glasba

ed sheeran, Panic! at the disco, Hozier, the Fall out boy, 5sos

filmi

Gravity, lego movie, jaz baraba, jaz baraba 2, Harry Potter

tv serije

the Vampire diaries, Grey9s anatomy, Game of thrones, numb3rs, warehouse 13, off the map, the originals,
Še več
barva

modra

živali

the death walkes

ne maram

king Joffery

naj prijatelj na Igre123

ali

vzorniki

Ed Sheeran, Ron Weasley
u195368
Ful kul profil in profilka
02. julij 2015
u163875
Awwww.... One Direction sm dubla -.- PEJT NEKAM EVA
P.S. Hate ya so much :**
06. oktober 2014
u163875
:33 I know....
05. oktober 2014
u163875
Zdj si pa fouz justiki k je zanjoo 
 zate je neki druzga haha tko da raj ne glej one directiona 
03. oktober 2014
u163875
p.s.-ne bom napisala what aboat watermelon -.-
:*
22. julij 2014

Lep profil
WHAT ABOAT WATERMELON? or what ever
17. julij 2014

WHAT ABOAT WATERMELON?
14. julij 2014


hvala vam
08. april 2014

heii hwala k sodeluješ pr moji temi+lep profil =)
04. april 2014


super profil, super profilna, super ti
24. marec 2014

in hvala da bereš mojo zgodbico <333
18. marec 2014

lep profil
18. marec 2014
u166496
WHAT ABOAT WATERMELON?
07. marec 2014


05. marec 2014

hvala <3
05. marec 2014