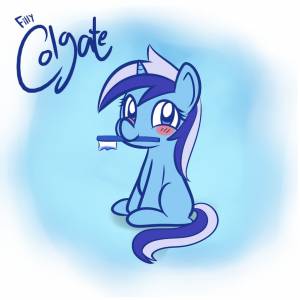 colgaтelιcιoυѕ




The magical land of equestria, everypony gets a special talent with a mark called Cutie mark. They follow it for all of its life.
But a little filly, that was destened to controll time just chosen... to be a dentist.

Brush everyday, please!





1. I make everything, I post!!!

2. I am an artist.

3. vse je dovoljeno.

Brushie bye!!!